Industry Leading Websites
Get a website that meets your business needs and supports your goals and objectives.

Wordpress CMS

Fully Responsive Layouts

SEO Best Practices

Ford Certified Website
Dedicated Client Success Advisor

Responsive Support
Response within 2 Business Hours. Always.

Proactive Support
Monthly performance calls to discuss website metrics and new lead generation strategies.

Regular Status Updates
We keep you informed on the status of open projects and issues.
High Performance Digital Ad Campaigns
Drive traffic and leads to your website through a variety of Google & Facebook campaigns.

Google Ads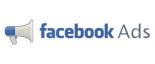 Facebook Ads

Drive in-market audiences to your website or Facebook page

Run a variety of campaigns including search & display, inventory carousel ads and even retarget your website and Facebook audiences

Monthly metric reports & performance calls to review results

Proactive adjustments to campaign base on performance

State-of-the-art Inventory Management System
Our inventory management system will help support your sales goals through a variety of key system features, including but not limited to:

Upload Your Inventory

Manage OEM Incentives

Print Window Sheets

Access to Knowledge Guides

Dealerpage Reporting

View Open Tickets
Unlimited Inventory Syndication
We offer free syndication to a wide variety of automotive partners including, but not limited to Kijiji, CarGurus, Facebook, AutoTrader & VAuto. Give yourself more exposure at no additional cost.





Digital Retailer Integration Partners
Looking to boost your sales? We can work with a variety of third-party companies to integrate any tools your website needs. Including, but not limited to: